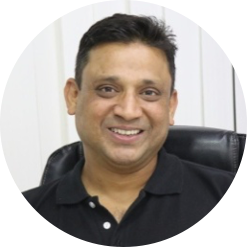 Co-Founder & CEO
Ravi Kaklasaria
With over 2 decades of exhaustive industry experience, Ravi drives the strategy, growth, and vision of edForce. A strong believer in "Customer Satisfaction", Ravi works closely with the CXOs and LnD leaders of most of the IT giants and solves the workforce upskilling challenges faced by them. He is passionate about creating world-class learning solutions for the industry and is leveraging technology to drive Learner Engagement and Accelerate Workforce Upskilling through Live Online Training (VILT), Integrated CloudLabs, LSAR delivery, Assessments, Gamification, Enterprise Reports, Notifications, Continuous Feedback, and many more novel features.
Prior to edForce, Ravi founded and headed SpringPeople. In the past, he held key roles at GE, Goldman Sachs, and ITC Infotech.
Ravi is a graduate of IIT Varanasi and did his M.S. from West Virginia University, USA.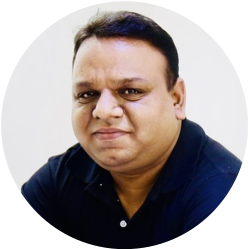 Co-Founder & COO
Mrinal Bagaria
Mrinal has over a decade of experience in the Workforce Upskilling and Corporate Training Business. At edForce, with an infallible commitment toward customer success, he ensures excellence, effectiveness, and high quality of every training engagement through well-oiled processes, managed service delivery, and robust systems. Additionally, he is instrumental in driving sales, partnerships, alliances, marketing, operations, and finance of edForce. With expertise in knowledge partner management, he is aggressively growing the capability of the company to service its customers.
Prior to starting edForce, Mrinal was Chief Operating Officer of SpringPeople. He completed his B.Tech from Uttar Pradesh Technical University.
Advisor
Nikhil Chadha
Nikhil is a coach and a leader passionate about people, transformation and learning with a career across Flipkart, GE, Wipro amongst others. He has played pivotal roles in his career across various functions such as technology and supply chain, with his last corporate role in Learning and Development and Organisational Development. With 20+ years of industry experience in various leadership roles, he has executed award-winning global LnD programs with CXO level engagement across industries such as e-commerce, supply chain, healthcare, BFSI, IT & Telecom, etc.
Additionally, he has many coveted awards under his belt, including HR 40 Under 40, 100 Top Global Training & Development Minds: World HRD Congress and Iconic IDC Insights Award, to name a few.
In his current avatar as CEO/ Founder Mindwize and Co-Founder Bizwize Consulting, he helps organisations grow & transform with people centricity.